Briefing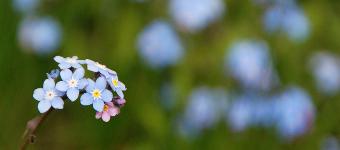 Een overlijdens­risicoverzekering, ook wel ORV genoemd, keert eenmalig een afgesproken bedrag uit aan uw nabestaanden als u tijdens de afgesproken looptijd overlijdt. Met dat bedrag kunnen nabestaanden het wegvallen van uw inkomen opvangen. Dat bedrag kunnen zij bijvoorbeeld gebruiken om de hypotheek of huur van uw huis te betalen. Al vanaf enkele euro's per maand kunt u uw nabestaanden beschermen tegen de financiële gevolgen als u overlijdt.
Allianz verzekeringen is op zoek naar Influencers / Bloggers die graag willen schrijven over hun ervaringen en het belang van een overlijdensrisicoverzekering.
Het dient een informatief, niet commercieel artikel te zijn waarin een link naar de betreffende pagina op een natuurlijke wijze toegevoegd dient te worden. Het onderwerp is vrij met ons te bepalen. Heb je interesse en voldoe je aan alle onderstaande voorwaarden? Pitch dan op deze campagne!
Link

Anchor text / Link title

Overlijdensrisicoverzekering afsluiten/berekenen
Conditions
Other Conditions
Permanente plaatsing
Domain Authority van minimaal: 20
In ieder geval 2 links: waarvan 1 naar Allianz en 1 interne link. Gelieve ook nog een waardevolle externe link (niet naar Allianz of een concurrent van Allianz, maar naar een ander relevant domein).
Ten minste 300 woorden
Preview voor plaatsing
Er mag niet eerder gelinkt zijn naar Allianz
Channels
Wanted Categories

Automotive
Real Estate
Family & Parenting
Science
Home & Garden
Law,Government & politics
Religion & Spirituality
Arts & Entertainment
Social
Beauty & Fashion
News
Travel
Careers
Personal Finance
Shopping
Sports
Food & Drink
Hobbies & Interest
Pets
Education
Technology & Computing
Health & Fitness
Business
Society

Campaign closes

in a month

Submitted before date

in a month
Apply to join this campaign
Do you want to join this campaign? Log in or sign up and apply straight away!