Briefing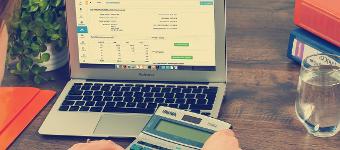 Ben jij juridisch onderlegd en heb je ervaring met incasso? Wij zijn op zoek naar een link in nieuw en authentiek geschreven content. Het is belangrijk dat jouw website binnen de categorie financiën/juridische zaken voor ondernemingen valt. Het is belangrijk dat er al een groot aantal artikelen binnen dit thema online staan. Het zou fijn zijn als onze specifieke producten aansluiten bij jouw platform.
Dus: pitch alleen als je websites meerdere artikelen bevat over juridische zaken en/of een business blog hebt.
Let op: Vermeld in je pitch de URL waarin jij de link gaat verwerken.
Link

Anchor text / Link title

incassobureau inschakelen
Conditions
Other Conditions
Domain Authority van minimaal: 20
In ieder geval 2 links
Ten minste 300 woorden
Permanente plaatsing
Channels
Wanted Categories

Law,Government & politics
Business

Campaign closes

within 2 weeks

Submitted before date

within 3 weeks
Apply to join this campaign
Do you want to join this campaign? Log in or sign up and apply straight away!