Briefing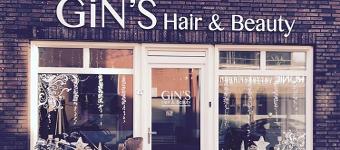 Gin's Hair&Beauty is niet zomaar een kapsalon maar een plek waar haar, gemak en beleving samen komen. In onze one-stop-shop staat service en beleving centraal. Naar de kapper gaan krijgt een heel nieuwe invulling. Wij bieden naast een nieuw kapsel en/of vrijblijvend advies voor een nieuwe look ook een aantal bijbehorende diensten aan. Onder andere een aantal beauty behandelingen, heerlijke zonsessies en een bar waar je terecht kunt voor parfums en de laatste innovaties omtrent haar en zonneproducten.
De ultieme klantbeleving gaat verder dan een goede prijs en een kwalitatief product. Flexibiliteit, beschikbaarheid, gemak en fun zijn belangrijke maatstaven. Wij hebben het allemaal gecombineerd in één concept.
Wij zijn opzoek naar influencers met een groot bereik en die het bedrijf kunnen helpen aan UNIEKE, CREATIEVE content in de vorm van foto's, video's of een stuk tekst. De Instagram pagina van Gin's heeft bijna 500 volgers, en betreft een lokale doelgroep in de regio waar het bedrijf is gevestigd (de grens van België en Nederland, Baarle-Hertog) . Ook staan wij open en heeft onze voorkeur, een bezoek in onze salon voor een heerlijke zonsessie of de nieuwste trends op gebied van kapsels. Hier zou dan op dat moment een leuke post in de vorm van een foto, met creatieve content onze voorkeur hebben!
Pitch met jouw creatieve idee en een passende fixed fee, vergeet niet dat de deal een Hybride deal kan zijn, het hoeft niet.