Briefing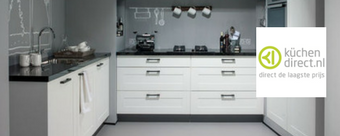 Voor een klant ben ik op zoek naar enthousiaste bloggers die een leuk stukje kunnen schrijven over een keuken. Jouw droomkeuken, trends in keukens, verbouwing van je huis met daarbij een nieuwe keuken. Verzin iets leuks en wie weet mag jij voor onze klant schrijven.
Let op: Deze campagne is doorlopend. Elke maand worden er 2 a 3 nieuwe samenwerkingen aangegaan. Het kan dus even duren voordat je pitch beoordeeld wordt.
Link

Anchor text / Link title

keuken-, keuken of -keuken

Conditions

Website heeft een minimale domeinautoriteit van 25
Naast de link naar de klant komt er nog minimaal 1 andere externe link in het artikel (en uiteraard niet naar een concurrent).
Artikel wordt op een natuurlijke manier geschreven
Het betreft een permanente plaatsing
Het artikel dient via social media (bijvoorbeeld Facebook, Instagram, Twitter) gedeeld te worden
Minimaal 300 woorden



Apply to join this campaign
Do you want to join this campaign? Log in or sign up and apply straight away!
Details Post
Product

Post

Compensation

Fixed amount

Valid until

2 weeks from now

Wanted Categories

Food & Drink
Home & Garden