Briefing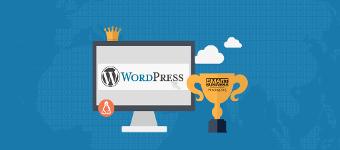 Bij Combell is WordPress startklaar geïnstalleerd bij het WordPress hosting pakket. Hierbij krijgt elke klant een gratis domeinnaam en SSL-certificaat en kan de klant rekenen op gratis 24/7 premium support. Bij aankoop van een WordPress pakket kan de klant beroep doen op de gratis verhuisdienst en een extra beveiligde omgeving dankzij de Combell Shield. Daarnaast kan de klant rekenen op een razendsnelle website dankzij snelle SSD opslag en het nieuwste HTTP/2 protocol. Bij problemen kan de website eigenaar meteen terug naar de laatst werkende versie van de website via de dagelijkse backups.
Graag willen we onze WordPress hosting in schijnwerpers plaatsen. Hiervoor zijn we op zoek naar een do-follow backlink naar onze wordpress hosting pagina. Een blogbericht/review van minimaal 500 woorden is zeker ook een optie.
Link

Anchor text / Link title

WordPress Hosting
Conditions
Other Conditions
Komen in aanmerking: websites over (web)hosting, wordpress, website maken, webdesign, tech blogs, IT blogs, blogs over ondernemen.
Channels
Wanted Categories

Technology & Computing
Hobbies & Interest
Business

Target audience age

35 till 44
45 till 54
18 till 24
25 till 34

Campaign closes

in one week

Submitted before date

within 2 weeks
Apply to join this campaign
Do you want to join this campaign? Log in or sign up and apply straight away!