Briefing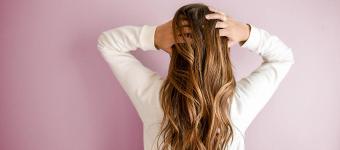 Hairplus medical care is de eerste haartransplantatie kliniek van Nederland. We zijn deskundig in alle typen haartransplantaties, dus hoofdhaar, maar ook wimpers, wenkbrauwen en snor- en baardtransplantaties. We hebben een groot medisch team van ervaren artsen en hairtechnicians die alle typen haartransplantaties tot in perfectie beheersen. Vanuit onze expertise als haartransplantatiekliniek hebben wij meerdere artikelen geschreven waaronder dit artikel over cafeïne shampoo tegen haaruitval. In het artikel staat een stuk achtergrondinformatie over cafeïne shampoo, de waarheden over de shampoos en de alternatieven.
We zijn op zoek naar relevante en waardevolle websites waar dit onderwerp goed op aansluit. Het artikel staat klaar en kan 1:1 over worden genomen. In overleg kunnen er aanpassingen worden gedaan om jouw website beter te matchen. Wij stellen het zeer op prijs als je pitcht met de URL van een relevant vergelijkbaar artikel over haar / kaalheid / transplantatie .
Conditions
Other Conditions
Minimaal 2 links (nader te bepalen)
Gebruik minimaal 1 afbeelding
Domain Authority van minimaal 25
Het gaat om een permanente plaatsing
Geen mama blogs tenzij jullie veel relevante content online hebben
Het is belangrijk dat er reeds meerdere haar(transplantatie)-gerelateerde artikels op de website geplaatst zijn
Channels
Wanted Categories

Hobbies & Interest
Shopping
Sports
Beauty & Fashion
Science
Health & Fitness

Target audience age

55 till 64
65+
25 till 34
45 till 54
35 till 44

Campaign closes

in a month

Submitted before date

in a month
Apply to join this campaign
Do you want to join this campaign? Log in or sign up and apply straight away!