Briefing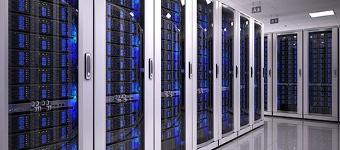 De groeiende hoeveelheid data van ondernemingen en cloudsystemen dienen veilig offline te worden opgeslagen, dit doet BackupNed.nl al jaren. De data wordt dan opgehaald bij de ondernemingen, veelal dagelijks en vervolgens veilig opgeslagen in de bunker. BackupTapes Int. is een nieuw onderdeel van BackupNed gefocust op Tape verkoop als opslagmedium voor ondernemingen. De nieuwe webshop BackupTapesInt.nl verbreed de dienstverlening van BackupNed.
Historie BackupNed. Tape backup is voor BackupNed een specialisatie in het duurzaam veiligstellen van alle typen LTO tapes en enterprise tapes. De veiligste locatie in Nederland voor uw data en archieven? Dat is met zekerheid onze ondergrondse bunker, gebouwd in de jaren '50. Compleet gemoderniseerd door BackupNed. Op dit moment ligt er zo'n 200.000.000 gigabyte aan data in de bunker. Het idee achter de werkwijze van BackupNed is eenvoudig: wij regelen de zaken precies zoals we het zelf graag zien. Bedrijfsgegevens zijn van onschatbare waarde. Ze vormen de fundering van uw bedrijf en zo behandelen we uw data ook.
Onze mensen. In de loop der jaren hebben we een stabiel team opgebouwd van goed gemotiveerde medewerkers. Iedereen is in vaste dienst en intensief gescreend.
Een belangrijke waarborg voor de continuïteit en kwaliteit van onze diensten.
Bronnen. https://www.backupned.nl / http://backuptapesint.nl/
Wij zijn op zoek naar relevante publishers / websites die een artikel over Backupned willen schrijven en het belang van het veilig offline opslaan van bedrijfsdata.
Link

Anchor text / Link title

BackupTapes Int.
Conditions
Other Conditions
Het gaat om een permanente plaatsing
Verwerk minimaal 2 links in de tekst
Links en anchortekst in nader overleg
Je hebt een relevante website
Pitch met de URL van een vergelijkbaar relevant artikel
Channels
Wanted Categories

Technology & Computing
Business

Campaign closes

in one day

Submitted before date

in one week
Apply to join this campaign
Do you want to join this campaign? Log in or sign up and apply straight away!