Briefing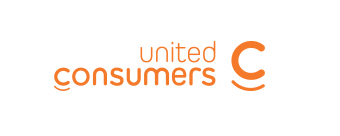 Overstappen van zorgverzekering is makkelijker dan u denkt en zo geregeld. December is de meest populaire maand om te wisselen van zorgverzekering. Denkt u er ook over na om van zorgverzekering te veranderen, dan kunt u onze overstaptips goed gebruiken.
Tot wanneer is overstappen van zorgverzekering mogelijk?Overstappen van zorgverzekering kan wettelijk gezien tot 1 februari. Daarna is overstappen niet meer mogelijk. Enkel in uitzonderlijke gevallen, mag u nog wisselen. Stapt u voor 1 januari over van zorgverzekering, dan wordt uw oude verzekering automatisch opgezegd. De UnitedConsumers goedkope zorgverzekering is precies dezelfde zorgverzekering die VGZ zelf aanbiedt. Op vergelijkingssites is te zien dat alle pakketten volledig overeen komen. Er is niets versoberd of uitgekleed. Het enige verschil is dat u bij ons 10% korting krijgt op de VGZ zorgverzekering of een scherpe premie op de Bewuzt zorgverzekering: Geen gedoe, wel het voordeel.
Graag ontvangen we jouw idee over een artikel die te koppelen is aan gezondheid en het overstappen van zorgverzekering incl. link te plaatsen op jouw kanaal, zodat we ook in 2019 de deelnemers van ons consumentencollectief kunnen helpen aan de beste zorg(verzekering) en service.
Link

Anchor text / Link title

"In overleg"
Conditions
Common conditions
The article should have at least 300 words
Contain 2 links
The article is a permanent placement
Other Conditions
Link en anchortekst in overleg
Onze content marketeers staan altijd klaar om te sparren over een invalshoek
Heb je al een relevant artikel geschreven en wil je hierin een link opnemen dan staan we daar zeker voor open
Channels
Wanted Categories

Law,Government & politics
Society
Health & Fitness
News

Target audience age

45 till 54
35 till 44
65+
25 till 34
18 till 24
55 till 64

Campaign closes

within 10 hours

Submitted before date

in one week
Apply to join this campaign
Do you want to join this campaign? Log in or sign up and apply straight away!