Briefing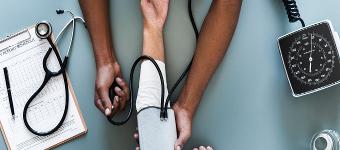 Gezondheid is een groot goed en daarom staat het internet ook bol van sites en artikelen over gezondheid. Om diverse diensten in de gezondheidszorg uit te lichten zijn wij op zoek naar relevante websites. Het gaat explicdiet om blogs die betrekking hebben op of een relatie hebben met gezondheid of liever nog: de medische wereld.
Voor onze vindbaarheid en om onze dienst bekend te maken zijn wij op zoek naar publishers en influencers die met ons willen samen werken. Dit kan een linkplaatsing zijn, maar ook een artikel dat door de publisher zelf geschreven of door ons aangeleverd wordt. Het is belangrijk dat je veel authentieke content op je website hebt staan en een natuurlijk linkprofiel, oftewel, wij zijn op zoek naar websites die zich richten op kwalitatieve content en niet alleen sponsored posts. Vermeld in je motivatie of je een artikel wilt gaan schrijven of voorkeur hebt voor een linkplaatsing.
We willen deze campagne over een aantal maanden uitspreiden dus mogelijk komt de samenwerking niet direct deze maand tot stand.
Conditions
Common conditions
The article is a permanent placement
Use at least one image
Other Conditions
400+ woorden
originele content
een groot deel van jouw content is niet commercieel
Geen mamma blogs
Link en anchortekst nader te bepalen
Channels
Wanted Categories

Campaign closes

10 months ago

Submitted before date

9 months ago