Briefing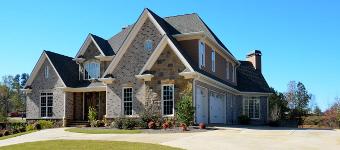 What do we want an influencer to do:
De vakantieperiode is gestart, veel mensen kiezen voor een reis naar een zonnig oord. Huizen blijven nu leeg achter, helaas met soms vervelende vervolgen.
Wij bieden een service aan die ervoor zorgt dat u veilig op vakantie kunt. Onze camerasystemen helpen u om altijd te weten wat er zich rondom uw woning afspeelt.
Dit geldt niet alleen voor vakantie, ook wanneer u een avondje weg bent of wanneer er aan wordt gebeld als u 's avond alleen thuis bent.
Voor onze vindbaarheid en om onze dienst bekend te maken zijn wij op zoek naar publishers en influencers die met ons willen samen werken. Dit kan een linkplaatsing zijn, maar ook een artikel dat door de publisher zelf geschreven of door ons aangeleverd wordt. Het is belangrijk dat je veel authentieke content op je website hebt staan en een natuurlijk linkprofiel, oftewel, wij zijn op zoek naar websites die zich richten op kwalitatieve content en niet alleen sponsored posts.
We willen deze campagne over een aantal maanden uitspreiden dus mogelijk komt de samenwerking niet direct deze maand tot stand.