Briefing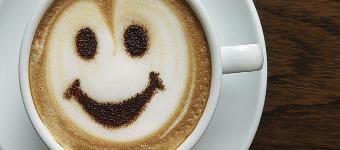 Vivakoffie is dé website voor elke koffieliefhebber waar je hippe koffie recepten kan terugvinden, maar waar je ook handige kooptips en reviews van koffiemachines & accessoires kan bekijken. Dus: Als je een sterke interesse in koffie hebt, dan is Vivakoffie een bron aan informatie voor elke barista.
Voor de promotie van de website Vivakoffie.nl zijn we op zoek naar influencers die op hun website een link kunnen opnemen in een relevant artikel of hiervoor een artikel / blogbericht schrijven van minimaal 500 woorden met daarin tenminste 1 van de volgende links verwerkt:
https://www.vivakoffie.nl/beste-espressomachine-top-10/
https://www.vivakoffie.nl/welke-nespresso-machine-kopen-5-tips-die-je-moet-lezen/
https://www.vivakoffie.nl
Het is niet de bedoeling dat er te commercieel wordt geschreven. Creatieve invulling is wenselijk. De links die aan het artikel worden toegevoegd dienen permanent geplaatst te worden.
Link

Anchor text / Link title

Url & anchor te bepalen per publisher
Conditions
Common conditions
Put a link in the first paragraph
The article is a permanent placement
Other Conditions
Minimale Domain Authority 20
Channels
Wanted Categories

Hobbies & Interest
Food & Drink

Target audience age

55 till 64
25 till 34
45 till 54
18 till 24
35 till 44

Campaign closes

in 4 days

Submitted before date

within 2 weeks
Apply to join this campaign
Do you want to join this campaign? Log in or sign up and apply straight away!