Briefing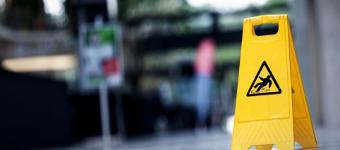 Er kan altijd schade ontstaan door iets wat u of een van uw werknemers doet. Bijvoorbeeld als u spullen van uw opdrachtgever beschadigt. U bent aansprakelijk voor deze schade. En dat kan grote gevolgen hebben. Daarom is het belangrijk altijd goed te inventariseren welke risico's u loopt. Kies de Allianz Bedrijfsaansprakelijkheids­verzekering (ook wel AVB-verzekering genoemd) om u als zzp'er of mkb'er te verzekeren voor deze risico's.Voor Allianz Verzekeringen zijn wij op zoek naar blogs die een informatief stuk willen schrijven omtrent een Aansprakelijkheidsverzekering voor bedrijven. De tekst wordt altijd door de blogger zelf geschreven en in samenspraak wordt gekeken naar een leuke, creatieve insteek die bij het blog past. Vermeld jou idee hierover in je pitch.
Link

Anchor text / Link title

aansprakelijkheidsverzekering berekenen
Conditions
Common conditions
Contain 2 links
Shared through social media
Use at least one image
The article is a permanent placement
The article should have at least 300 words
Other Conditions
Er staan nog geen links naar Allianz op je website
Het artikel bevat 1 link naar Allianz, 1 interne en 1 externe link (niet-concurrent)
Channels
Wanted Categories

Careers
Education
Food & Drink
Sports
Hobbies & Interest
Real Estate
Health & Fitness
Social
Shopping
Technology & Computing
Law,Government & politics
Personal Finance
Science
Family & Parenting
Society
Home & Garden
Business
Arts & Entertainment
News
Beauty & Fashion
Automotive

Target audience age

55 till 64
18 till 24
45 till 54
25 till 34
35 till 44
65+

Campaign closes

in 6 days

Submitted before date

in a month
Apply to join this campaign
Do you want to join this campaign? Log in or sign up and apply straight away!