Briefing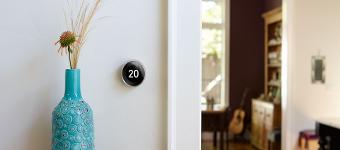 Dé smart home specialist met webshops in Nederland, België, Frankrijk, Duitsland en het Verenigd Koninkrijk is 50five, onderdeel van energiemaatschappij Engie. Onze ambitie is om hét platform te worden binnen de snelgroeiende smart home markt.
Wij merken dat veel mensen nog niet weten dat er voor dagelijkse problemen of frustraties vaak slimme oplossingen zijn. Samen met Leon van der Zanden zijn we daarom de campagne "Dagelijkse Domme Dingen" gestart (https://www.50five.nl/dagelijkse-domme-dingen), waarmee we mensen in dit geval bewust willen maken van slimme verwarmingsoplossingen, het najaar staat immers weer voor de deur. Zo kan je met een slimme thermostaat energie besparen en de temperatuur super eenvoudig regelen, dankzij een slimme radiatorknop voor iedere kamer een afzonderlijke temperatuur instellen en je woonkamer sneller verwarmen met radiatorventilatoren.
Wij zijn op zoek naar (content) partners die samen met ons dit bewustzijn willen creëren. Hiervoor zoeken we met name partners die hun eigen draai kunnen geven aan smart home, waardoor dit jouw lezers inspireert en motiveert. We zoeken daarmee geen voor de hand liggende content, maar zijn vooral benieuwd naar eigenzinnige ideeën. We worden graag verrast!
Inspiratie kan je hiervoor opdoen via de Dagelijkse Domme Dingen campagne of onze verwarmingspagina (https://www.50five.nl/verwarming-energie). Ook mag je schrijven over de merken die we verkopen, zoals Nest, Tado, Honeywell en Netatmo.
50five bestaat pas twee jaar en we werken daarom met een beperkt budget. Het kan daarom zo zijn dat we op sommige voorstellen niet of pas later in kunnen gaan. We nemen echter alle voorstellen in overweging: Heb jij een goed voorstel voor ons? Laat het ons horen!
Link

Anchor text / Link title

Verwarming
Conditions
Common conditions
Use at least one image
The article is a permanent placement
The article should have at least 300 words
Other Conditions
Minimale Trust Flow (Majestic tool) van 15, Trust Flow:Citation Flow ratio maximaal 1:1.5. De Trust Flow kun je checken op de website van Majestic.
We gebruiken geen MOZ om SEO waarde te bepalen, maar over het algemeen kan ervan uitgegaan worden dat een DA onder de 30 sowieso niet hoog genoeg is.
Channels
Wanted Categories

Shopping
Hobbies & Interest
Personal Finance
Family & Parenting
Technology & Computing
Home & Garden
Real Estate

Target audience age

25 till 34
18 till 24
45 till 54
55 till 64
35 till 44

Campaign closes

in 5 days

Submitted before date

in a month
Apply to join this campaign
Do you want to join this campaign? Log in or sign up and apply straight away!