Briefing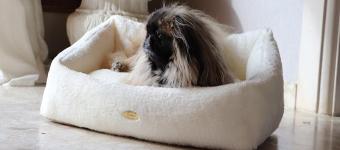 Suzy's denkt aan je huisdier. Daarom ontwerpen we reeds sinds 1954 exclusieve designer producten voor jouw en je huisdier. Design en kwaliteit staat bij ons al sinds de oprichting in 1954 hoog in ons vaandel. Onze specialisatie: Draagtassen voor kleine & mini hondjes zoals de Pomeranian, Chihuahua, Yorkshire, Shih-Tzu, Pekingees, en zelfs voor teckeltjes; hier wordt een model gemaakt die langer en smaller is. Daarnaast hebben we ook een prachtig assortiment aan manden, plaids, jasjes en kussens.
Wij zoeken bloggers en influencers die een review willen schrijven over een product van Suzy's. We kunnen bespreken welk product dat kan zijn; onze producten verschillen in prijs, dus er is voor elk wat wils.
We geven de voorkeur aan de combinatie van website/blog met een hoge DA (domain authority) en een Instagram- en/of Facebookaccount met een significant aantal volgers. Je kunt ook alleen voor Instagram pitchen als je DA niet hoog genoeg is, maar je wel veel volgers op Instagram hebt.
Link

Anchor text / Link title

In overleg
Conditions
Common conditions
Use at least one image
Contain 2 links
The article is a permanent placement
Shared through social media
The article should have at least 300 words
Other Conditions
artikel: Link en anchorteksten in overleg
Let op: het is een samenwerking op basis van barter: de waarde van het product kan verschillen en is in overleg
Graag doorplaatsen op onder andere facbook
Channels
Wanted Categories

Hobbies & Interest
Pets
Family & Parenting

Target audience age

25 till 34
45 till 54
55 till 64
35 till 44

Campaign closes

in one day

Submitted before date

in one week
Apply to join this campaign
Do you want to join this campaign? Log in or sign up and apply straight away!