Briefing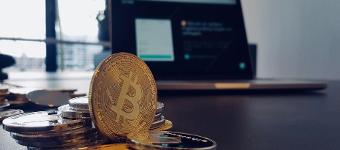 What do we want an influencer to do:
SATOS, een cryptocurrency handelsplatform, is in 2013 begonnen als een vriendenclub uit de passie voor cryptocurrencies als Bitcoin en Ethereum. Wij vinden cryptocurrencies al ingewikkeld genoeg, wij leggen dit graag uit in begrijpelijke taal. Om die reden specialiseren wij onszelf in écht mensenwerk in deze digitale wereld. Cryptocurrencies zoals Bitcoin koop- en verkoop je bij SATOS dan ook in 3 stappen, of 55 seconden. De tegenwaarde wordt direct voor je gereserveerd en vervolgens verstuurd.
Kom je er toch even niet uit? Geen paniek. Ons support team (Thomas, Wessel, Robert en Sander) staan 13 uur per dag voor je klaar. Bellen, chatten, Facebooken of mailen? Het kan allemaal. Geen vraag is hun te gek: Een wallet aanmaken? Helpen ze je bij. Je maakt je zorgen of je bitcoins wel binnen zijn gekomen? Daar kijken ze naar.
Nu hebben wij een zeer goede dienstverlening, zo worden we ook beoordeeld met een 9.1 op Trustpilot, maar klaagt ons supportteam dat ze tóch nog iets meer klanten willen helpen. In andere woorden: we hebben jou nodig om mensen ons te leren kennen! Ben jij de influencer of blogger die ons platform bekender kan maken? Natuurlijk is relevantie belangrijk.
De doelgroep dient
Mannelijk te zijn (voorkeur 20-40 jaar)
Hoog opgeleid
Werkend
Jouw platform/kanaal is
Tech/gadget gericht
Jong / innovatief
Engagement boven de 4% (indien social)
Lijkt dit je wat? Reageer dan direct, Thomas kan niet langer stilzitten!