Briefing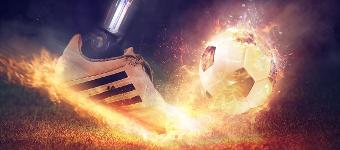 Met de juiste informatie blijkt het dat sportwedstrijden toch voorspelbaar kunnen zijn. Onze onderzoeken tonen dat aan en wij hebben daar diverse artikelen over geschreven. Hieronder lees je een aantal van onze artikelen:
https://www.krooncasino.com/en/blog/sport/predict-results-leagues/
https://www.krooncasino.com/en/promotion/football-vs-football
https://promotions.krooncasino.com/nfl-catch-rule
https://promotions.krooncasino.com/feeling-lucky
Wij zijn op zoek naar blogposts/artikelen van minimaal 400 woorden waarin een al geschreven artikel wordt gepromoot. Dit artikel is een onderzoek door Kroon Casino, maar dit hoeft niet expliciet benoemd te worden. Het is een Engels artikel dat ook door jou vertaald mag worden. Eén van de artikelen gaat over een onderzoek waarbij verschillende zaken voorspeld worden bij de beste voetbalclubs. Je kunt dit artikel promoten kan door bijvoorbeeld een samenvatting te schrijven. Afbeeldingen en infographics mogen gebruikt worden.
Anchor text / Link title

Nader te bepalen
Conditions
Common conditions
The article is a permanent placement
Other Conditions
Website moet een minimale Trust flow & Citation flow van 20 hebben (check hier)
Links en anchortekst zijn nader te bepalen, in overleg
Het artikel bevat minimaal 400 woorden
Gebruik minimaal een afbeelding of infographic uit het onderzoek
je hebt een .com website
Channels
Wanted Categories

Personal Finance
Hobbies & Interest
Sports

Target audience age

45 till 54
18 till 24
35 till 44
25 till 34
55 till 64
65+

Campaign closes

in 41 minutes

Submitted before date

in one week
Apply to join this campaign
Do you want to join this campaign? Log in or sign up and apply straight away!