Briefing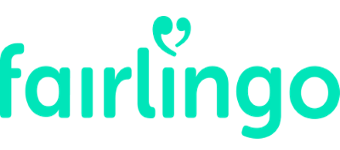 What do we want an influencer to do:
Sneller en voordeliger dan elk vertaalbureau met behoud van kwaliteit? Fairlingo is het enige ISO gecertificeerde vertaalplatform ter wereld voor organisaties en particulieren. Wij maken professionele vertalingen in de cloud door native speakers. Inclusief transparante tarieven en kwaliteitsgarantie.
Als online vertaalplatform zijn we op zoek naar kwalitatieve websites waar we informatieve en overtuigende content op kunnen plaatsen. Deze content kan over de volgende onderwerpen gaan:
Internationaal ondernemen
Meertalige websites
Digital nomad
En andere onderwerpen die relevant voor een vertaalbureau zijn.
Onze doelgroep bestaat voornamelijk uit bedrijven die meertalige websites, teksten of juridische documenten nodig hebben.