Briefing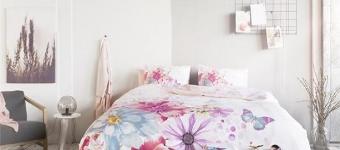 Wij zijn een online beddenwinkel die de klant voorop stelt. Wij bieden onze klanten in Nederland en België kwaliteitsproducten tegen de scherpste prijzen. Bedden.nl is een innovatief bedrijf met een unieke formule. Doordat wij direct vanaf de fabrikant aan u als consument leveren, besparen wij op dure winkellocaties en showrooms. Door deze kostenbesparing kunnen wij onze producten tegen zeer lage prijzen verkopen. Of het nu om een traagschuim hoofdkussen, een donzen dekbed, een luxe boxspring of een stijlvol bed gaat, bij ons kunt u er vanuit gaan dat u hoogwaardige producten tegen de laagste prijs koopt.
Wij zijn op zoek naar goede reviews en stellen daarom €100,- shoptegoed ter beschikking. Bestel iets naar keuze uit onze webshop en schrijf hier een enthousiast artikel over. Het onderwerp kan te maken hebben met slapen, slaapkamer inrichting, naar bed gaan e.d. Definitieve onderwerp kan in overleg, graag ontvangen wij jouw idee in je pitch.
Link

Anchor text / Link title

Bedden.nl
Conditions
Common conditions
The article should have at least 300 words
The article is a permanent placement
Contain 2 links
Channels
Wanted Categories

Target audience age

55 till 64
35 till 44
25 till 34
45 till 54

Campaign closes

in 4 days

Submitted before date

in one week
Apply to join this campaign
Do you want to join this campaign? Log in or sign up and apply straight away!