Briefing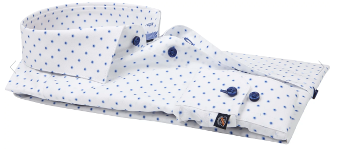 Een chic wit overhemd, een klassiek blauw shirt of een variant met een trendy, kleurrijke print. Voor welk type herenshirt kies jij het liefst? Voor elke gelegenheid heeft Suitable Shop het juiste overhemd. Naast Ledub, Profuomo en Olymp hebben wij ook een eigen lijn overhemden: Suitable.
Wil jij een overhemd shoppen t.w.v. € 60,-, reviewen en hier een tof artikel overschrijven plus deze ervaringen delen op social media? Dan ontvangen wij graag je pitch!
Link

Anchor text / Link title

Overhemden Suitable Shop
Conditions
Common conditions
The article should have at least 300 words
Shared through social media
Use at least one image
The article is a permanent placement
Contain 2 links
Other Conditions
tweede link en anchortekst in nader overleg
Geen no-follow tag gebruiken
Geen pop-ups op de betreffende pagina
Channels
Wanted Categories

Beauty & Fashion
Shopping

Target audience age

55 till 64
18 till 24
35 till 44
25 till 34
45 till 54

Campaign closes

within 3 weeks

Submitted before date

in a month
Apply to join this campaign
Do you want to join this campaign? Log in or sign up and apply straight away!