Briefing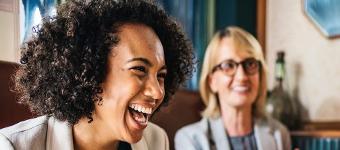 MYPP - wat staat voor My Personal Performance, is een review service gericht op middelbaar en hoger opgeleide professionals. In een (zakelijke) wereld waarin flexibilisering en individualisering sleutelwoorden zijn, wordt het branden van jezelf als professional steeds belangrijker. In navolging van review services zoals Tripadvisor en Trustpilot is er nu MYPP - My Personal Performance. MYPP stelt je in staat om voor jezelf als professional reviews te vragen. Reviewen kan dus enkel als jij er om vraagt.
Door je in te schrijven bij MYPP, kun je potentiële reviewers vragen je te reviewen. Een proces dat aan beide kanten vanwege de gebruiksvriendelijkheid weinig tijd kost. Jouw MYPP profiel met zakelijke reviews is een goede aanvulling op je CV en/of LinkedIn profiel. Je kan nu onomstootbaar aantonen hoe anderen over je denken. Daarnaast biedt MYPP je de mogelijkheid om jezelf te vergelijken met anderen in dezelfde functie of in je branche. De MYPP service is volledig gratis en wordt in de markt gezet door Frank van Delft en Richard Musch, 2 ondernemers Om de marktintroductie van MYPP te faciliteren, zoekt MYPP samenwerkingen met influencers/bloggers die aandacht willen besteden aan (persoonlijke) review marketing en MYPP in het bijzonder. Bij voorkeur denken we op dit moment aan inhoudelijke content op website(s) van influencers/bloggers met het juiste audience.
Link

Anchor text / Link title

Brand yourself met de gratis review tool van MYPP!
Conditions
Common conditions
The article should have at least 300 words
Shared through social media
Use at least one image
The article is a permanent placement
Put a link in the first paragraph
Contain 2 links
Channels
Wanted Categories

Personal Finance
Careers
Business
Technology & Computing

Target audience age

35 till 44
25 till 34
45 till 54

Campaign closes

in 4 days

Submitted before date

in one week
Apply to join this campaign
Do you want to join this campaign? Log in or sign up and apply straight away!