Briefing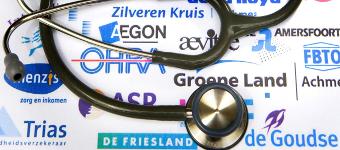 Het is per 12 november weer mogelijk voor consumenten om de zorgverzekeringen voor 2019 te vergelijken. Hiervoor hebben ze de tijd tot en met 31 december. Je zorgverzekering vergelijken is tegenwoordig met behulp van onze vernieuwde vergelijker zo gedaan, en kan je jaarlijks een hoop geld besparen.
Omdat iedere persoon andere wensen heeft met betrekking tot hun zorg, is het verstandig om een persoonlijke vergelijking te maken. Onze zorgvergelijker biedt daar uitkomst voor.
Het artikel dient dus gerelateerd te zijn aan het einde van het jaar, het zorgverzekering vergelijken of de mogelijkheid om geld te besparen op je zorgverzekering. Indien je hier goed over denkt te kunnen schrijven, ontvangen we graag je pitch.
Het is geen probleem alas je eerder naar een zorgverzekering vergelijker hebt gelinkt
Link

Anchor text / Link title

Zorgverzekering vergelijken / Vergelijkjezorgverzekering.nl
Conditions
Common conditions
Contain 2 links
The article should have at least 300 words
The article is a permanent placement
Channels
Wanted Categories

Shopping
Personal Finance
Food & Drink
Family & Parenting
Law,Government & politics
Health & Fitness
Social
Beauty & Fashion
Business
News
Society

Target audience age

45 till 54
55 till 64
25 till 34
35 till 44

Campaign closes

in one week

Submitted before date

within 2 weeks
Apply to join this campaign
Do you want to join this campaign? Log in or sign up and apply straight away!