Briefing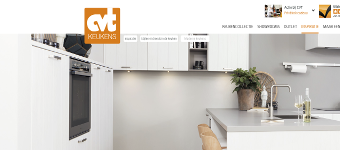 What do we want an influencer to do:
In 1937 startte de familie van Tilburg een bedrijf dat zo'n driekwart eeuw later CVT Keukens is. De rijke historie van onze keukenwinkels in Tilburg en Breda zorgen ervoor dat we een begrip zijn in de regio. Met écht verstand van keukens. We bieden keukens van zowel toonaangevende merken als een ruim aanbod uit onze eigen collectie. Bij CVT Keukens kunt u terecht voor zowel keukens van topmerken als onze eigen scherp geprijsde keukencollecties. Siematic, next125 en bulthaup zijn de meest innovatieve en toonaangevende merken in de keukenwereld. Voor scherp geprijsde keukens van hoogwaardige kwaliteit en de nieuwste trends biedt onze CVT Huiscollectie de ultieme uitkomst. Met onze CVT Maatcollectie realiseert u een keuken volledig naar eigen wens.
Voor CVT zijn we op zoek naar artikelen over houten keukens en moderne keukens. Of het nu gaat over je droomkeuken, over je eigen keuken waar je helemaal gek op bent of handige keuken tips: je bent vrij om zelf de inhoud van de blog te bepalen. We staan open voor alle ideeën.
We zijn op zoek naar een natuurlijk artikel met een link die uitnodigt om door te klikken. Dit bereik je bijvoorbeeld door het woord 'deze' voor de linktekst te plaatsen.