Briefing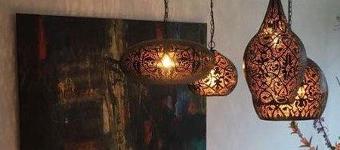 Merel in Wonderland is dé online winkel voor oosterse meubelen, woondecoratie en verlichting. Met een prachtig assortiment is de website van MIW ontzettend populair bij bloggers en influencers. Deze samenwerkingen willen we graag uitbreiden met relevante artikelen op woon en interieur gerelateerde blogs. Kan jij ons hierbij helpen?
Link

Anchor text / Link title

Oosterse lampen
Conditions
Common conditions
Use at least one image
The article should have at least 300 words
Contain 2 links
The article is a permanent placement
Other Conditions
Ons maximale budget per samenwerking is €150,-
Enkel aan wonen en interieur gerelateerde blogs worden geaccepteerd
Mamablogs zijn niet interessant voor deze samenwerking
Channels
Wanted Categories

Target audience age

45 till 54
35 till 44
25 till 34

Campaign closes

in a month

Submitted before date

in a month
Apply to join this campaign
Do you want to join this campaign? Log in or sign up and apply straight away!