Briefing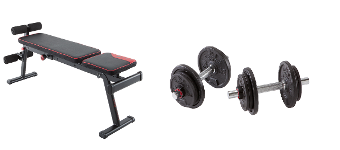 What do we want an influencer to do:
Decathlon heeft de laatste jaren wereldwijd een enorme groei doorgemaakt. Wereldwijd worden meer en meer winkels geopend. Omdat wij hierdoor in grote aantallen kunnen produceren en onze marges zo laag mogelijk houden, kunnen wij onze producten voor een zeer toegankelijke prijs aanbieden. Helaas gaat dit vaak gepaard met de aanname dat de kwaliteit daardoor te wensen overlaat. Dit is echter totaal niet het geval! Wij blijven onze producten keer of keer innoveren, waardoor we inmiddels echt niet meer onder doen voor andere grote merken.
Decathlon maakt sport toegankelijk mede door relevante, kwalitatieve en aantrekkelijke content. Wij zijn op zoek naar niet commerciële / creatieve content, voor onze krachttraining campagne. Daarbij vragen wij een linkje naar de fitnessbanken pagina en de haltersets pagina, zodat lezers direct ons assortiment kunnen bekijken.
Januari komt eraan, en mensen gaan weer goede voornemens opstellen: Hét perfecte moment om de sport krachttraining binnen Decathlon in de picture te zetten. Deze link zien wij dan ook graag terug.
Wil jij schrijven over krachttraining icm Decathlon? Let us know! Pitch op onze campagne met jouw creatieve idee en wie weet gaan we samenwerken. Het is belangrijk dat je een sportgerelateerde blog hebt of eerder relevante sportartikelen hebt geplaatst.