Briefing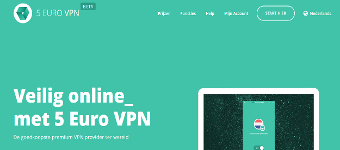 What do we want an influencer to do:
Een VPN verbinding is handig voor iedere internetgebruiker. Een VPN verleent een gebruiker beveiligde, versleutelde en anonieme toegang tot een netwerk. Je internetverbinding is daarmee veiliger. Via jouw computer maak je verbinding met een VPN die op zijn beurt weer verbinding maakt met het internet. Alle data gaat via de VPN server, die expres niet onthoudt welke data waar vandaan komt. 5 euro VPN is de goedkoopste premium VPN provider van de wereld. 5 Euro VPN beschermt jouw online privacy, laat je anoniem downloaden en zorgt voor een veilige omgeving voor al jouw digitale data.
Om 5 euro VPN onder de aandacht te brengen bij internetgebruikers zijn wij op zoek naar relevante blogs die content willen plaatsen over 5 euro VPN. In principe leveren wij een uniek stuk content aan, maar als je zelf een goed idee hebt en enthousiast kan schrijven over 5 euro VPN, mag dat natuurlijk ook! Ook mag de aangeleverde content aangepast worden naar de look, feel en tone of voice van jouw eigen website.
Je hebt de keuze uit twee soorten artikelen. De een is een 'neutraal' artikel over 5 euro VPN, de ander is 'adult-only' (grote knipoog naar porno dus).
Geef bij de pitch aan in welk artikel je interesse hebt.