Briefing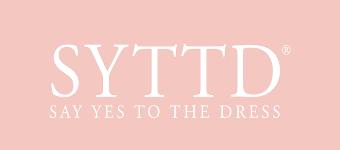 Say Yes To The Dress is een unieke webshop op het gebied van bruidsaccessoires. Onze collectie is hip & hot - je vindt bij ons de mooiste accessoires om jouw look compleet te maken. Van bijzondere bruidsschoenen en haarsaccessoires bruid tot comfy kimono's en sexy bruidslingerie. Altijd in jouw stijl! Say Yes to the Dress is marktleider op het gebied van bruidsschoenen, bruidssieraden & bruidslingerie online. Zowel in Nederland, België en internationaal maken wij onze klanten blij met de perfecte wedding accessoires.
www.sayyestothedress.nl
www.sayyestothedress.be
www.sayyestothedress.com
Voor SYTTD zijn wij dan ook op zoek naar Instagram Influencers met een hip en modisch account op het gebied van bijvoorbeeld beauty, hair, weddings, etc. die voor ons producten posten met een link naar onze eigen Instagram. Ons doel is het verkrijgen van meer volgers voor onze eigen Instagram. De inhoud van je post is in overleg, graag ontvangen we jouw creatieve idee hierover in je pitch.
Wij kijken uit naar jouw Pitch met ideeën en een passende fixed fee!
Link

Anchor text / Link title

nader overeen te komen
Conditions
Other Conditions
Tag @sayyestothedress_com in de post - foto - tekst
Hashtag in nader overleg
Je plaatst een post, aanjagen in je story is een pre
De inhoud van je post is in nader overleg
Channels
Wanted Categories

Shopping
Beauty & Fashion

Target audience age

Campaign closes

5 months ago

Submitted before date

4 months ago