Briefing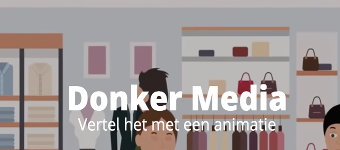 What do we want an influencer to do:
We zijn een animatie studio uit Eindhoven met focus op kwaliteit voor een betaalbare prijs. Onze specialisatie bestaat uit het overbrengen van complexe verhalen in korte, krachtige animaties. Wij maken 2D animaties, 3D animaties en whiteboard animaties. Met onze animaties willen wij mensen verrassen, inzicht geven, of aanzetten tot een handeling. Elke animatie is bij ons uniek en wij stoppen pas als de klant helemaal tevreden is. Meer informatie over onze animatiestudio vind je op https://donkermedia.nl/.
Wij zijn op zoek naar samenwerkingen met publisher en influencers om zo nieuwe informatieve artikelen over onze animatiestudio te ontvangen, maar staan ook open voor het plaatsen van een link in een bestaand, relevant artikel. Graag zien wij in je pitch terug voor welke optie jij kiest. Bij een linkplaatsing ontvangen we graag de URL waarin jij de link wilt plaatsen, als je liever een nieuw artikel schrijft en publiceert horen we graag hoe je dat artikel in wilt steken. Een upgrade van een oud artikel met een alinea over onze dienst is ook een optie.