Briefing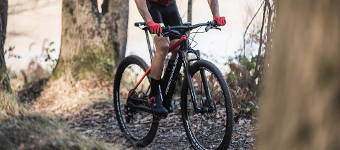 Decathlon maakt sport toegankelijk mede door relevante, kwalitatieve en aantrekkelijke content. Wij zijn op zoek naar niet commerciële / creatieve content, voor onze fiets of mountainbike campagne. Daarbij vragen wij een linkje naar de fiets of mountainbike pagina, zodat lezers direct ons assortiment kunnen bekijken.
Decathlon heeft de laatste jaren wereldwijd een enorme groei doorgemaakt. Wereldwijd worden meer en meer winkels geopend. Omdat wij hierdoor in grote aantallen kunnen produceren en onze marges zo laag mogelijk houden, kunnen wij onze producten voor een zeer toegankelijke prijs aanbieden. Helaas gaat dit vaak gepaard met de aanname dat de kwaliteit daardoor te wensen overlaat. Dit is echter totaal niet het geval! Wij blijven onze producten keer of keer innoveren, waardoor we inmiddels echt niet meer onder doen voor andere grote merken.
In januari zullen wij een nationale campagne lanceren, waarbij onze fietsen & mountainbikes worden uitgelicht. Het perfecte moment om ook via bloggers wat buzz te creëren.
Wil jij schrijven over fietsen of mountainbike icm Decathlon? Let us know! Pitch op onze campagne met jouw creatieve idee en wie weet gaan we samenwerken. Het is belangrijk dat je een sportgerelateerde blog hebt of eerder relevante sportartikelen hebt geplaatst. Graag ontvangen we de URL van een soortgelijk in je pitch.
Fiets
https://www.decathlon.nl/browse/c0-sporten/c1-fietsen/c2-fietsen/_/N-1kb7it2
Mountainbike
https://www.decathlon.nl/browse/c0-sporten/c1-fietsen/c3-mountainbike/_/N-1s06548
Link

Anchor text / Link title

fiets
Conditions
Common conditions
Use at least one image
The article is a permanent placement
Other Conditions
Link titel: fiets / fiets kopen of mountainbike / mountainbike kopen
Tone of voice: informeel / natuurlijk
In ieder geval 1 linkje verwijzend naar de fietsen of mountainbike pagina, graag 2
Minimaal 1 afbeelding van Decathlon (kunnen wij aanleveren)
Fiets / fiets kopen of mountainbike / mountainbike kopen worden beiden genoemd in de tekst
Ten minste 500 woorden
Je hebt meerdere artikelen gepubliceerd over fietsen en/of sport
Channels
Wanted Categories

Target audience age

Between 13 and 65

Campaign closes

5 months ago

Submitted before date

4 months ago