Briefing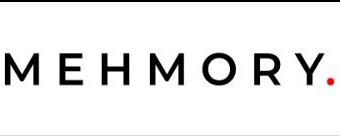 What do we want an influencer to do:
Een stijlvolle Mehmory-tas raakt nooit uit de mode. Waar je ook bent, het seizoen en het weer - een Mehmory-tas kan voor elke gelegenheid worden gebruikt. Dat is waarom Mory op het idee kwam om een universum te creëren met tassen in focus. Mehmory.com levert op dit moment vooral trendy tassen aan verschillende klanten in Europa. Wij nemen BALR. als voorbeeld als het gaat om o.a. Instagram marketing. Echter richten wij ons vooral op de micro influencers.
Ben je fashionista en altijd bezig met de laatste mode en trends? Ben je creatief op Instagram? Wil je één van de gezichten worden van ons trendy merk met internationale ambities? Dan zijn wij opzoek naar jou!
Opdracht:
Je plaatst een foto van jezelf in een trendy outfit en onze tas en logo (envelop) zijn duidelijk in beeld
Unboxing van de tas in je stories (graag bereik achteraf delen)
Ready om met een Mehmory-tas te rocken? Pitch dan snel op deze campagne.
--------------
About Mehmory,
Your number one source for bags and accessoires.
We're dedicated to giving you the very best of bags and accessories, with a focus on dependability, customer service and uniqueness.
Founded in 2018, when Mory first started out, her passion for bags and accessories drove her to do intense research, and gave her the impetus to turn hard work and inspiration into to a booming online store.
We now serve customers a big part over the world, and are thrilled to be a part of the quirky wing of the bags and accessories industry.
We hope you enjoy our products as much as we enjoy offering them to you.