Briefing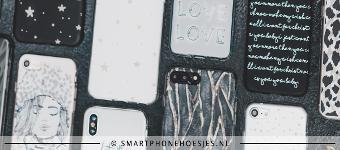 What do we want an influencer to do:
Smartphonehoesjes.nl is de grootste Nederlandse webwinkel voor telefoonhoesjes, tablethoezen en accessoires. Smartphonehoesjes.nl staat voor een groot aanbod aan producten: we hebben meer dan 45.000 verschillende producten op voorraad. Daarnaast garanderen wij kwalitatieve producten en een klantenservice die zes dagen per week voor haar klanten klaarstaat. Verzending verloopt razendsnel: op werkdagen vóór 21:00 uur besteld en betaald, betekent dat wij de bestelling nog dezelfde dag verzenden. Van 4 tot en met 11 maart geeft Smartphonehoesjes.nl bij een bestelling van een print hoesje een gratis hoesje met print cadeau! Met méér dan 1.500 producten is er altijd wel een hoesje dat bij elke specifieke stijl past.
Mede met jullie hulp willen we deze actie extra onder de aandacht brengen. Concreet gaat het om:
Méér dan 1.500 producten
Alle producten mét print (bijvoorbeeld marmer of panter print) maken deel uit van de actie
De actie is stapelbaar, dus 1+1, 2+2, 3+3, etc. het kan allemaal!
Graag werken wij samen met toffe publishers / bloggers / Instagrammers en ontvangen we jouw originele pitch. Let op: Het gaat om een barterdeal, je kunt dus zelf twee hoesjes bestellen en daarmee een toffe post creëeren,