Briefing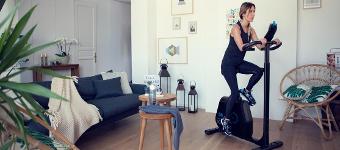 Bij Decathlon werken we elke dag om sporten toegankelijk te maken voor zo veel mogelijk mensen. Dit houdt onder andere in dat wij onze prijzen zo laag mogelijk houden zonder in te leveren op kwaliteit. Bij Decathlon hebben we sportartikelen voor meer dan 65 sporten en verkopen we voornamelijk producten van onze eigen merken. Bekende Decathlon merken zijn bijvoorbeeld Quechua, Kipsta, B-Twin en Kalenji.
Maar ook Domyos wordt steeds bekender in Nederland. Domyos is het fitness merk van Decathlon.
Om onze hometrainers wat meer onder de aandacht te brengen bij het Nederlandse publiek ben ik opzoek naar bloggers met affiniteit met sport. Belangrijk ook is dat jouw blog een link heeft met sport, en het liefst met fitness.
De hometrainers van Domyos zijn ontworpen voor mensen die graag thuis aan hun conditie willen werken. Uiteraard hebben we voor ieder wat wils: of je nou 4x in de week een uur op je hometrainer wil spenderen, of 1x in de week een half uurtje, wij hebben de hometrainer die bij jou past. Daarnaast hebben we nu nieuw in het assortiment een hometrainer die volledig draadloos is. Hierdoor kun je deze hometrainer gebruiken waar je maar wilt, zelfs buiten in de tuin wanneer het weer dat toelaat.
Wil jij schrijven over hometrainers icm Decathlon? Let us know! Pitch op onze campagne met jouw creatieve idee en wie weet gaan we samenwerken. Nogmaals, het is belangrijk dat je een sportgerelateerde blog hebt of eerder relevante sportartikelen hebt geplaatst. We staan ook open voor een linkplaatsing in een bestaand artikel.
Link

Anchor text / Link title

hometrainer
Conditions
Common conditions
Contain 2 links
Use at least one image
Put a link in the first paragraph
The article is a permanent placement
Other Conditions
Tweede te plaatsen link: https://www.decathlon.nl/p/hometrainer-bike-500-volledig-draadloos-te-gebruiken/_/R-p-301941?mc=8503088 (anker: hometrainer)
Tone of voice: informeel / natuurlijk
Twee linkjes, één verwijzend naar onze algemene hometrainer pagina, en één verwijzend naar onze hometrainer bike 500
Minimaal 1 afbeelding van Decathlon (kunnen wij aanleveren)
Ten minste 500 woorden
Eén van de links in de eerste alinea van het artikel
Channels
Wanted Categories

Target audience age

Between 35 and 65

Campaign closes

4 months ago

Submitted before date

4 months ago