Briefing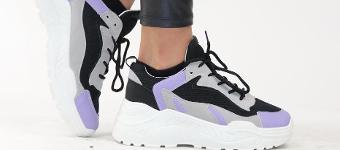 What do we want an influencer to do:
Alle laatste schoenentrends op 1 website en nog betaalbaar ook? Je vindt onder andere boots, heels en sneakers op Villamoo.nl. Het onder aandacht brengen van de website Villamoo. Wil jij een productreview schrijven rondom onze nieuwe collectie?Dan ontvangen we graag je pitch! Graag zien we dat je onze website beschrijft, je ondervingen tijdens de bestelling en de kwaliteit van het product. Tevens zien we graag de laatste schoenen trends terug komen in je review. Je ontvangt van ons een shoptegoed t.w.v. €40,- waarvoor je een paar schoenen kunt bestellen om te reviewen.
Voorkeur gaat uit naar een review voor op Youtube, maar ook de mogelijkheden voor op een blog of social media kunnen ook interessant zijn. Wij zoeken met name influencers of bloggers die bij het merk passen met de doelgroep jonge vrouwen.