Briefing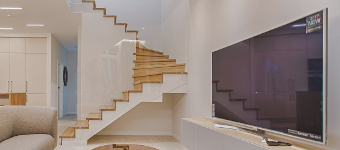 What do we want an influencer to do:
Komende maand lanceren de TV merken de nieuwe line-up. Een nieuw assortiment met nog betere beeldkwaliteit, grotere inch maten en meer kijkplezier. EP.nl biedt een uitgebreid assortiment TV's aan van topmerken. Of het nu gaat om LED, OLED of QLED. Maar wat is nu de meest geschikte TV voor een consument? Het aanbod is groot, maar wij helpen u graag bij het maken van de juiste keuze. Tevens bieden wij vele extra services om het u gemakkelijk te maken, zoals de complete bezorgservice waarbij uw nieuwe televisie deskundig wordt ingesteld en aangesloten.
Wij willen graag ons assortiment TV's promoten door middel van een toffe post op diverse websites. We zijn erg benieuwd naar de inspirerende ideeën en voorstellen.