Briefing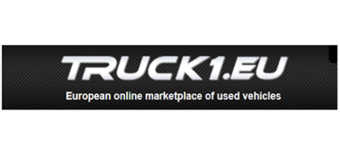 What do we want an influencer to do:
Truck1 is een internationale marktplaats, gecreëerd om vrachtwagens, aanhangwagens, landbouwmachines, bussen, vrachtwagens en andere apparatuur te kopen en te verkopen. Ons belangrijkste doel is om klanten van de grootste keuze van apparatuur te voorzien en verbinden met professionele verkopers uit verschillende landen. Deze handelaars van vrachtwagens en machines hebben feitelijke verkoop advertenties geplaatst op onze website en permanent aanbiedingen van verkoop bijwerken. Op deze manier is de klant in staat om direct te kiezen voor de meest geschikte variant van aanbiedingen uit verschillende Europese landen.
Wij zijn op zoek naar relevante publishers die een tractor-gerelateerd artikel kunnen schrijven waarin in ieder geval wat technische informatie opgenomen wordt over een van de grootste tractor makers (Claas, Fendt, New Holland, John Deere).
Het is belangrijk dat je website dedicated over commerciele transport of de agricultuur gaat.