Briefing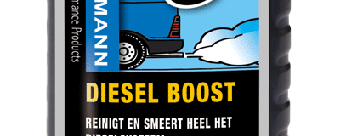 Lindemann Performance Products ontwikkeld al sinds 1979 additieven en smeermiddelen voor personenauto's, de marine, industriële machines en machines in de agrarische sector. De producten van Lindemann staan bekend om hun hoge kwaliteit. Lindemann probeert niet te concurreren op prijs, maar op service en kwaliteit. Lindemann producten worden geproduceerd in Denemarken.
Lindemann Nederland is importeur van Lindemann producten in Nederland en is op zoek naar influencers die de Lindemann Diesel Boost wilt testen en beoordelen. We krijgen veel positieve reacties over de Lindemann Diesel Boost. Mensen merken gelijk dat hun dieselmotor zuiniger en stiller rijdt.
Verder beschermt de Diesel Boost de injectoren. Brandstof bevat tegenwoordig steeds meer biodiesel en daarmee ook vocht. Wanneer vocht bij de injectoren komt en verdampt door de hitte zal het de injectoren gaan aantasten. Diesel Boost scheidt water van de brandstof en zorgt er zo voor dat het niet bij de injectoren komt.
Uiteraard leveren wij gratis het product aan de influencer in combinatie met een vergoeding. Afhankelijk van het aantal maandelijkse kilometers zullen wij de influencer van voldoende flacons voorzien om bij iedere tankbeurt toe te voegen.
We zijn op zoek naar influencers die enige autoriteit hebben binnen de autobranche. Lezers moeten vertrouwen in het product krijgen, dit aangezien mensen erg huiverig zijn om zomaar "onbekende" producten in de brandstoftank te gooien.
Link

https://lindemannperformance.nl/producten/brandstof-additieven/diesel-additieven/lindemann-diesel-boost/

Anchor text / Link title

Diesel Boost
Conditions
Common conditions
The article should have at least 300 words
The article is a permanent placement
Shared through social media
Use at least one image
Channels
Wanted Categories

Business
Automotive
Sports
Technology & Computing
Personal Finance
News
Real Estate

Target audience age

35 till 44
18 till 24
65+
55 till 64
45 till 54
25 till 34

Campaign closes

in 4 days

Submitted before date

within 2 weeks
Apply to join this campaign
Do you want to join this campaign? Log in or sign up and apply straight away!