Briefing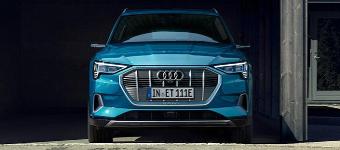 Onze manier van rijden verandert: brandstof zoals benzine of diesel maken plaats voor elektriciteit. Elektrische auto's en laadpalen worden steeds meer onderdeel van het straatbeeld. Elektrisch rijden is de toekomst. Wij vertellen u graag alles over deze duurzame manier van rijden. Elektrisch rijden draagt bij aan een duurzame toekomst. Daarnaast heeft elektrisch rijden vele voordelen voor u als rijder. Wat zijn de voordelen van elektrisch rijden ten opzichte van brandstof auto's?
We zetten ze voor u op een rij:
Een elektrische auto heeft minder onderhoud nodig omdat er minder onderdelen in zitten dan een auto met brandstofmotor
Elektrische auto's hebben een snelle acceleratie door een hoog koppel
Elektrische auto's zijn milieuvriendelijker omdat ze geen CO2 uitstoten
Bij remmen en afdalen wordt de energie teruggewonnen om de accu op te laden
De auto heeft een goede wegligging, doordat het zwaartepunt lager ligt
De elektromotor is kleiner en stiller dan de benzine- of dieselmotor
Graag gaan wij de samenwerking aan met meerder publishers en influencers. Het artikel moet gaan over de nieuwe weg die Audi is ingeslagen: elektrisch rijden. Wij willen dat meer mensen kennis maken met deze nieuwe vorm van autorijden en ze daarom veel informatie geven over alles wat met elektrisch rijden te maken heeft: opladen, actieradius, kosten, onderhoud etc. Je kunt een specifiek onderwerp uitlichten of over elektrisch rijden in het algemeen schrijven. Meer informatie vind je uiteraard op onze website.
Let op: deze campagne gaat niet op heel korte termijn van start dus het kan even duren voor je een reactie ontvangt.
Link

Anchor text / Link title

elektrisch rijden
Conditions
Common conditions
The article is a permanent placement
The article should have at least 300 words
Use at least one image
Shared through social media
Put a link in the first paragraph
Other Conditions
je hebt meerdere posts online staan over automotive en duurzaamheid
Channels
Wanted Categories

Automotive
Society
Technology & Computing

Target audience age

Between 13 and 65

Campaign closes

3 months ago