Briefing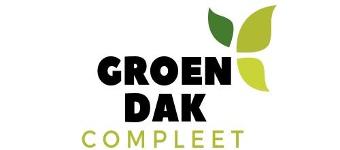 What do we want an influencer to do:
In stedelijke gebieden is vaak weinig ruimte voor groen. Een ideale oplossing is groen op het dak. Een groendak is niet alleen mooi om op uit te kijken. Het biedt ook vele voordelen, zoals waterberging, warmteregulering, geluidsisolatie, luchtzuivering en bevordering van biodiversiteit. Niet alleen een Sedumdak kan mooi zijn, wat dacht u van kruiden op uw dak, of vegetatie die speciaal geselecteerd is voor bijen en vlinders? Groendakcompleet.nl adviseert u graag over de beste toepassing voor uw project!
Wij leveren kant-en-klare groene daken in de vorm van sedumcasettes die mensen zelf aan kunnen leggen. Dit doen we via onze webshop. We zijn op zoek naar influencers met veel volgers in onze branche die in ruil voor een gratis groen dak een video of blog willen maken over ons product. Maar uiteraard zijn alle voorstellen welkom! het soort dak is afhankelijk van jouw woning en jouw aanbod.