Briefing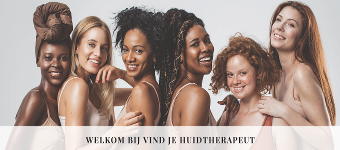 Voor het bekendmaken van ons online informatie- en boekingsplatform 'Vind je Huidtherapeut' zijn wij op zoek naar influencers die het platform willen promoten. Het platform houdt kortweg in dat potentiële patiënten en/of cliënten huidtherapeuten in de buurt kunnen vergelijken op basis van prijzen, reviews, behandelingen, etc. Op dit moment draaien we een pilot in de regio's Den-Haag, Zoetermeer en Delft. Wij zoeken daarom dan ook graag een influencer uit deze regio. De opdracht houdt in dat je op onze kosten een behandeling bij een van onze huidtherapeuten boekt en hier een bericht over op social media plaatst.
Link

Anchor text / Link title

Nader te bepalen
Conditions
Common conditions
Put a link in the first paragraph
Shared through social media
Use at least one image
Other Conditions
Je hebt een bereik in Regio Zoetermeer, Den-Haag en/of Delft
Channels
Wanted Categories

Beauty & Fashion
Health & Fitness

Target audience age

Campaign closes

in 5 days

Submitted before date

in one week
Apply to join this campaign
Do you want to join this campaign? Log in or sign up and apply straight away!