Briefing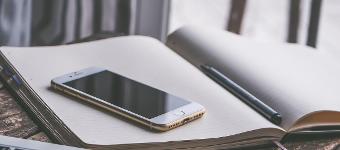 What do we want an influencer to do:
Sim Only wordt steeds populairder. De smartphones gaan langer mee, je kan extra besparen, je wilt duurzamer leven of je hebt een andere overtuiging. Wat is jouw motivatie om voor Sim Only te kiezen? Deel het in een leuk persoonlijke blog waarin je verwijst naar de voordelen van Sim Only van Telfort.
Heb je geen affiniteit met Sim Only? Schrijf dan over Internet en TV. Hoe zorg jij ervoor dat je relaxed TV kan kijken? Wat is voor jou belangrijk? Deel je ervaring en verwerf de usp's van Internet en TV van Telfort in je verhaal.
We zijn opzoek naar bloggers die het leuk vinden om over een van de twee bovenstaande onderwerpen te schrijven. De insteek van het artikel is aan jou, zolang een van de producten er maar op een natuurlijke manier in verweven kunnen worden. Het is belangrijk dat er een link naar de bijpassende productpagina wordt opgenomen. Dit moet de eerste link in het artikel zijn. Daarnaast graag een interne link verwerken en een link naar een 3e onafhankelijke partij.
Vertel welke (commerciële) ideeën jij hebt bij bovenstaande onderwerpen en wie weet kunnen we een leuke samenwerking aan gaan!