Briefing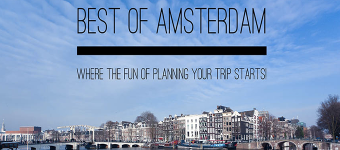 What do we want an influencer to do:
Wat te doen in Amsterdam? Best of Amsterdam is een online reisplatform over alleen het beste van Amsterdam. Van zomerse festivals tot jouw kerstinkopen, we wijzen je graag de weg. En voor wie dat wil, bieden we ook gepersonaliseerde tips met onze Trip Profielen.
Vind makkelijk het perfecte hotel, museum of restaurant. Bekijk ons complete aanbod via de standaard menustructuur, of maak een snelle selectie door één van de onderstaande profielen te kiezen, dat bij jouw karakter en interesses past. Is lekker eten bijvoorbeeld essentieel voor een geslaagd dagje Amsterdam? Dan is het Foodies profiel wellicht iets voor jou. Of het Family Fun profiel, voor als je met jouw kids naar Amsterdam gaat. Kom het ontdekken op Best of Amsterdam.com!. Er zijn veel verschillende onderwerpen waar wij links naartoe willen bouwen. Als jij denkt dat jouw website een goede link kan verzorgen dan ontvangen we graag je pitch!