Briefing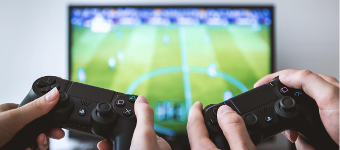 Je game streamen wordt steeds populairder. En tijdens het streamen heb je natuurlijk geen behoefte aan traag internet, vandaar dat de kwaliteit van internet zeer belangrijk is. Er worden steeds meer online game streaming diensten aangeboden (Stadia/Apple). Wij zijn benieuwd voor welke dienst jij gaat. En check jij van te voren jouw internetverbinding?
Pitch met jouw idee voor een goed passend artikel. Let op: het is belangrijk dat jouw volgers / lezers onder de doelgroep vallen.
Link

Anchor text / Link title

Nader te bepalen
Conditions
Conditions
The article is a permanent placement
The article should have at least 300 words
Other Conditions
Plaats naast de link naar KPN nog 1 interne link en een link naar een neutrale niet-concurrerende website.
Channels
Target audience age

Between 13 and 65

Campaign closes

3 months ago

Submitted before date

2 months ago