Briefing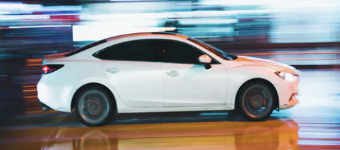 Eigenaren van een auto zijn wettelijk verplicht om hun auto te verzekeren. Vanaf het moment dat het kenteken op naam staat, is er een verzekeringsplicht. Afhankelijk van meerdere factoren kiest u een autoverzekering die het beste bij u en bij uw auto past. Diks Verzekeringen staat bekend om zijn goedkope autoverzekeringen en heeft meer dan 213 beoordelingen bij klantenvertellen.nl. 89.7% beveelt ons aan met een gemiddeld cijfer van: 7.8 voor een autoverzekering.
We willen graag de autoverzekering van Diks verzekeringen extra onder de aandacht brengen. Heb jij een mooie website die matcht met deze campagne? Pitch dan snel om de samenwerking aan te gaan!
Link

Anchor text / Link title

autoverzekering van Diks
Conditions
Common conditions
Contain 2 links
The article should have at least 300 words
Other Conditions
Wij ontvangen eerst een preview van het artikel voor plaatsing
Het artikel bevat 2 links. 1 link gaat naar Diks verzekeringen, 1 link gaat naar een niet concurrerende website
Het artikel dient uiterlijk eind mei gepubliceerd te zijn! (de preview dus een week eerder)
Je hebt een relevante website en dus eerder geschreven over auto's en/of verzekeringen
Het is belangrijk dat je een goede inschatting maakt over het aantal geschatte views in de eerste 30 dagen!
Channels
Wanted Categories

Hobbies & Interest
Travel
Family & Parenting
Business
Automotive
Personal Finance

Target audience age

Between 18 and 65

Campaign closes

2 months ago

Submitted before date

a month ago