Briefing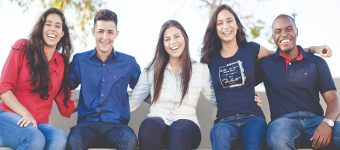 What do we want an influencer to do:
StudentenVacature.nl is onderdeel van XL Studenten Uitzendbureau B.V.: Het uitzendbureau voor mbo, hbo en wo studenten. Je vindt hier bijbanen, vakantiebanen, startervacatures en stages maar ook diverse blogs die jou informeren en inspireren.
Wij zijn op zoek naar diverse samenwerkingen met bloggers / influencers / websites voor het plaatsen van een artikel minimaal 500 woorden. Website moet gerelateerde categorie en/of content hebben inzake:
Studenten
Werken
Vacatures
Opleidingen
Of iets gerelateerd aan bovenstaande
We ontvangen graag je pitch met daarin jouw idee over een passend artikel. Het artikel kan/mag gaan over iets soortgelijks naar keuze met minimaal 3x links naar subpages van de website www.studentenvacature.nl
Apply to join this campaign
Do you want to join this campaign? Log in or sign up and apply straight away!