Briefing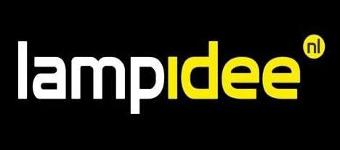 Lampidee is een lampenwinkel met 5 speciaalzaken in regio Rotterdam, Utrecht en West-Brabant. In 2001 is Lampidee opgericht vanuit Roobol Woontextiel, zij zijn bekend van de laminaat, tapijt en gordijnen. Het lampenbedrijf is een echt familiebedrijf waar de link vandaag de dag met Roobol nog steeds bestaat. Omdat ze zo kleinschalig zijn staat kwaliteit, uitstekende service en goed advies continu centraal, zowel online als offline. Door de jarenlange ervaring met verlichting kunnen de specialisten van Lampidee elke klant goed helpen. Het productaanbod van Lampidee is voor een breed publiek toegankelijk: voor elke woonstijl en budget is er wel wat te vinden. Meer weten over Lampidee? Lees dan op onze website er meer over: https://www.lampidee.nl/over-lampidee
De industriële woonstijl is helemaal trendy op het moment. In verschillende woonbladen, op TV-programma's en op woonbeurzen is de industriële look niet weg te denken. En dat is niet zo gek ook. Als je thuiskomt wil je echt even tot rust komen en deze woonstijl ondersteunt hier helemaal bij. Bij een industrieel interieur horen ook industriële lampen. Bij industriële verlichting staat het gebruik van stoere en robuuste producten met een grof karakter centraal. De opdracht houdt in om een inhoudelijk blogartikel te schrijven waarbij interne links gemaakt moeten worden met de volgende woorden:
Jij bent als woonblogger een enthousiaste schrijver en hebt inmiddels een goed bereik opgebouwd onder een brede doelgroep. Inhoudelijk weet jij een leuke twist te maken voor deze opdracht; unieke, inspirerende content is key! Als je deze opdracht graag naar je toetrekt laat je weten hoe je het blogartikel vorm wil geven en geef je ook aan hoe je ervoor zorgt dat er bereik naar jouw blogartikel komt.
Link

Anchor text / Link title

Industriële lamp
Conditions
Common conditions
The article is a permanent placement
The article should have at least 300 words
Contain 2 links
Shared through social media
Use at least one image
Other Conditions
Je hebt een interieur en/of woonblog (geen categorie maar een volledige website hierop gericht)
Ons maximale budget per samenwerking is €200,-
De website heeft een domein authority van minstens 25
Channels
Wanted Categories

Target audience age

35 till 44
55 till 64
45 till 54
25 till 34

Campaign closes

in one week

Submitted before date

within 3 weeks
Apply to join this campaign
Do you want to join this campaign? Log in or sign up and apply straight away!