Briefing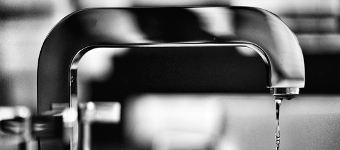 Geniet thuis van heerlijk water met de Amfa4000. Plaats deze compacte waterontharder om uw waterleiding en het magnetisch veld voorkomt dat calcium en magnesium kristalliseren. Hierdoor blijft de kalk opgelost in het water i.p.v. dat het gaat hechten. Zo heeft u geen last meer van kalkaanslag in uw badkamer, smaakt uw water lekkerder en gaan huishoudelijke apparaten langer mee en dat voor slechts een eenmalige investering van € 149,-.
Voordelen:
Tot wel 85% minder kalkaanslag
1 Amfa4000 is geschikt voor het hele huis
Krachtig systeem 0.117 Tesla = 1170 Gauss
Geschikt voor elk type woning
Zelf binnen 5 minuten installeren
Gratis bezorgd
Geen service- en onderhoudskosten
Voor 23:59 uur besteld, is morgen in huis.
Wij zijn op zoek naar influencers die ons product willen testen en daar een review over willen schrijven. Je ontvangt van ons een waterontharder die normaliter €299,- kost, maar nu voor het actietarief van €149,- wordt verkocht. Deze aanbieding noem je ook in je post. Deze waterontharder mag je testen en houden! Graag ontvangen we je voorstel.
Link

Anchor text / Link title

Amfa 4000 waterontharder
Conditions
Flexible amount + Barter
worth €149
Conditions
Put a link in the first paragraph
Contain 2 links
The article is a permanent placement
Shared through social media
Use at least one image
The article should have at least 300 words
Other Conditions
Pitch met jouw creatieve idee voor een goede samenwerking
Jouw Instagram account / website is gericht op wonen / interieur / verbouwen / duurzaamheid
Bij Instagram:
tag @julio_van_waterontharder in je post (omschrijving en afbeelding)
gebruik de volgende hashtags: #waterontharder #kalkvrij #amfa4000
je maakt zelf een afbeelding / filmpje van de waterontharder of een relevante situatie waarin je hem duidelijk benoemd
Je verwijst in je Story naar onze website (link)
je upload in de opdracht een screenshot van je story + bereik
Bij Websites:
plaats twee externe links, 1 naar onze homepage, 1 in overleg
schiet zelf de video / afbeeldingen die je gaat gebruiken (zier insta voorwaarde)
plaats naast de twee externe links, een interne link
Channels
Wanted Categories

Home & Garden
Health & Fitness

Target audience age

Between 13 and 65

Campaign closes

in one week

Submitted before date

in a month
Apply to join this campaign
Do you want to join this campaign? Log in or sign up and apply straight away!