Briefing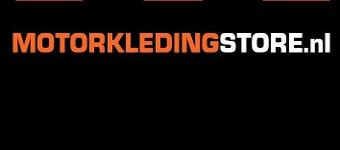 Het zomerseizoen is inmiddels weer begonnen! Een populair seizoen onder alle motorrijders en daarom belangrijk goede en veilige motorkleding te hebben, toegespitst op dit specifieke seizoen. MotorkledingStore heeft het grootste assortiment zomerse motor kleding voor iedereen. De beste merken in motorpakken, motorlaarzen, motorhelmen en motorjassen, tot motorhandschoenen, motorcrosskleding en motor accessoires.
Graag willen wij als onderwerp van de blog het belang van goede zomerse motorkleding onder de aandacht brengen, met daarbij een directe link naar ons assortiment zomerse motor kleding.
Verder graag een permanente plaatsing met 2 links in het artikel, waarvan eentje naar de homepage (https://www.motorkledingstore.nl/) en eentje naar het assortiment zomer kleding (https://www.motorkledingstore.nl/motorkleding?a=21). Ons budget is afhankelijk van je DA / bereik.
Link

Anchor text / Link title

MotorkledingStore
Conditions
Conditions
Contain 2 links
The article is a permanent placement
Use at least one image
The article should have at least 300 words
Other Conditions
Je plaatst de door ons meegegeven UTM code in je artikel
1 link naar de homepage
De lengte van de blog mag +- 300 woorden zijn.
Channels
Wanted Categories

Sports
Hobbies & Interest
Automotive

Target audience age

Between 18 and 54

Campaign closes

a month ago

Submitted before date

a month ago