Briefing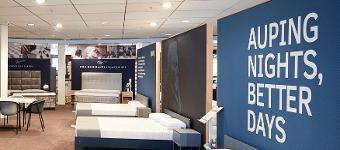 Nachtrust.nl is dé expert op het gebied van bedden, boxsprings, matrassen en beddengoed van premium kwaliteit. Zowel online als in onze beddenspeciaalzaak te Beuningen, bieden we bedden van topkwaliteit en topmerken aan tegen een betaalbare prijs. Onze beddenzaak is gevestigd in Gelderland tussen Arnhem en Nijmegen.
Graag brengen wij onze webshop wat meer onder de aandacht en daarvoor willen we graag gebruik maken van relevante blogs/websites die een link willen plaatsen naar onze Auping boxsprings. De Auping boxsprings willen wij namelijk wat extra onder de aandacht brengen. De link kan worden geplaatst in bestaande tekst of eventueel in een nieuwe alinea (in overleg). We vinden het belangrijk dat er relevante content op je website staat, pitch met de URL van een relevant artikel of andere relevante pagina.
Link

Anchor text / Link title

Auping boxspring
Conditions
Common conditions
The article is a permanent placement
Other Conditions
Zet het LinkPizza script uit voor alle links. Zie Info
Er staat relevante content op je site
Anchortekst is 'Auping boxspring', maar in overleg anders mogelijk
Let op: het is een link in bestaande content!
Channels
Wanted Categories

Target audience age

Between 13 and 65

Campaign closes

2 weeks ago