Briefing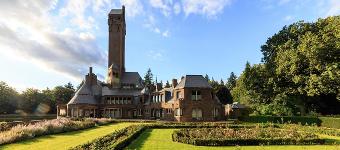 What do we want an influencer to do:
In de campagne 'Macht en Pracht in de Gelderse streken' bundelen ruim dertig kastelen in de Gelderse streken hun krachten om meer toeristen te trekken. De kastelen bevinden zich in alle Gelderse streken, van Harderwijk op de Veluwe tot Wijchen in het Rijk van Nijmegen en van Poederoijen in het Rivierenland tot Laren in de Achterhoek. Wie één van de locaties bezoekt kan de directe omgeving ook verkennen aan de hand van een mooie fietsroute. Je kunt via een mooie route van kasteel naar kasteel fietsen. De campagne van Macht & Pracht in 2019 zal gefocust zijn op fietsroutes, Gelderland is immers de grootste fietsprovincie van Nederland. We willen influencers uitnodigen een van de fietsroutes te volgen en daar hun ervaringen over te delen (middels een blog/vlog en/of social posts).
Voor de campagne 'Macht & Pracht in de Gelderse streken' richten we ons op de Leefstijl "Inzichtzoeker". 'Nuttige dingen doen, dingen leren' is hun motto. In hun vrije tijd brengen ze graag door in een museum, door het bezoeken van een bezienswaardige gebouwen of wandelend in een natuurgebied. Ze trekken graag hun eigen plan, zijn kritisch en vinden het niet erg om wat meer te betalen, zolang het dan ook maar écht goed is.
Het is belangrijk dat jouw blog, vlog, insta account gericht is op mensen die graag fietsen en op zoek zijn naar mooie fietsroutes.