Briefing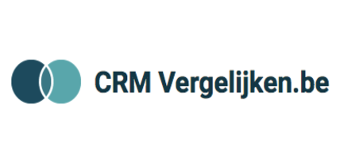 CRMvergelijken.be is een nieuwe vergelijkingswebsite voor het vergelijken van CRM (Customer Relationship Management) software. CRM software wordt met name gebruikt voor het bijhouden van interacties met klanten, salesbeheer en productiviteitsbeheer. In het kort; om zakelijke relaties te verbeteren. Wij zijn op zoek naar bloggers met een zakelijk raakvlak om een artikel te plaatsen met daarin minimaal 1 link verwerkt naar onze website. Wij kunnen de content zelf schrijven maar staan ook open voor voorstellen waarbij de content wordt geschreven of waar wij een link kunnen toevoegen aan een bestaand artikel.
Het kan zijn dat wij de anchor tekst bij bepaalde teksten anders willen dan in deze campagne aan is gegeven, dit bespreken wij in dat geval altijd vooraf.
Link

Anchor text / Link title

CRM software
Conditions
Common conditions
Contain 2 links
Use at least one image
The article is a permanent placement
The article should have at least 300 words
Other Conditions
Onze voorkeur gaat uit naar een artikel met minimaal 600 woorden. Wij horen graag bij een pitch wat jullie restricties hiervoor zijn.
Wij leveren indien wij de content schrijven ook altijd een afbeelding (rechtenvrij) aan voor plaatsing bij het artikel.
Graag alleen pitchen als je Trustflow en Citationflow boven de 15 zijn
Je kunt zowel met een .nl als .be domein pitchen
Channels
Wanted Categories

Society
Shopping
Science
Technology & Computing
Real Estate
Business
Careers
Automotive
Law,Government & politics
Personal Finance

Target audience age

Between 13 and 65

Campaign closes

in one week

Submitted before date

in 5 months
Apply to join this campaign
Do you want to join this campaign? Log in or sign up and apply straight away!