iPhone 7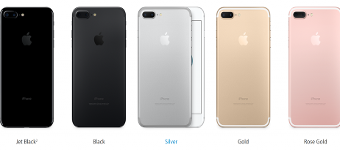 Voor T-Mobile zijn we op zoek naar bloggers die een leuk en interessant artikel kunnen schrijven voor T-Mobile. Hierin is het belangrijk dat het gaat om deelbare, niet-commerciële content. Er wordt één linkje verwerkt naar T-Mobile: iPhone 7: https://www.t-mobile.nl/iphone/iphone-7
Het artikel hoeft niet alléén maar over de iPhone 7 te gaan, maar het toestel dient wel in het artikel verwerkt te worden.
Lees de voorwaarden en meld je aan als je geïntereseerd bent!
Link

Anchor text / Link title

iPhone 7

Conditions

Het artikel bevat minimaal 300, maar liever 500+ woorden
Het artikel is natuurlijk geschreven
Naast de link naar T-Mobile nog één interne link (een link naar een artikel van jezelf) en een of meerdere externe links (maximaal 2): een link naar een ander domein. Graag geen social media/wikipedia links gebruiken als externe link.
'iPhone 7' wordt minstens 3 keer genoemd in de tekst
Linktekst hoeft niet per se 'iPhone 7 kopen' te zijn, maar mag ook een andere linktekst zijn (in overleg)

Overig:

Blogger heeft nog nooit met T-Mobile samengewerkt. Met andere woorden: er is nog nooit een linkje geplaatst vanaf de website van de blogger naar welke pagina dan ook van T-Mobile
Het gaat om een permanente plaatsing
Absoluut geen affiliate links gebruiken. Belangrijk is dus om voor deze samenwerking de LinkPizza plugin uit te zetten
Biedingen van hoger dan 350 zullen worden afgewezen.
Details Editorial / Sponsored article
Product type

Editorial / Sponsored article

Compensation

Fixed amount

Campaign valid until

1 week from now

Submitted before date

1 week from now

Wanted Categories

Automotive
Careers
Beauty & Fashion
Business
Food & Drink
Family & Parenting
Health & Fitness
Hobbies & Interest
Home & Garden
Pets
Arts & Entertainment
Society
News
Education
Personal Finance
Law,Government & politics
Travel
Religion & Spirituality
Shopping
Social
Sports
Technology & Computing
Real Estate
Science
Apply to join this campaign
Do you want to join this campaign? Log in or sign up and apply straight away!